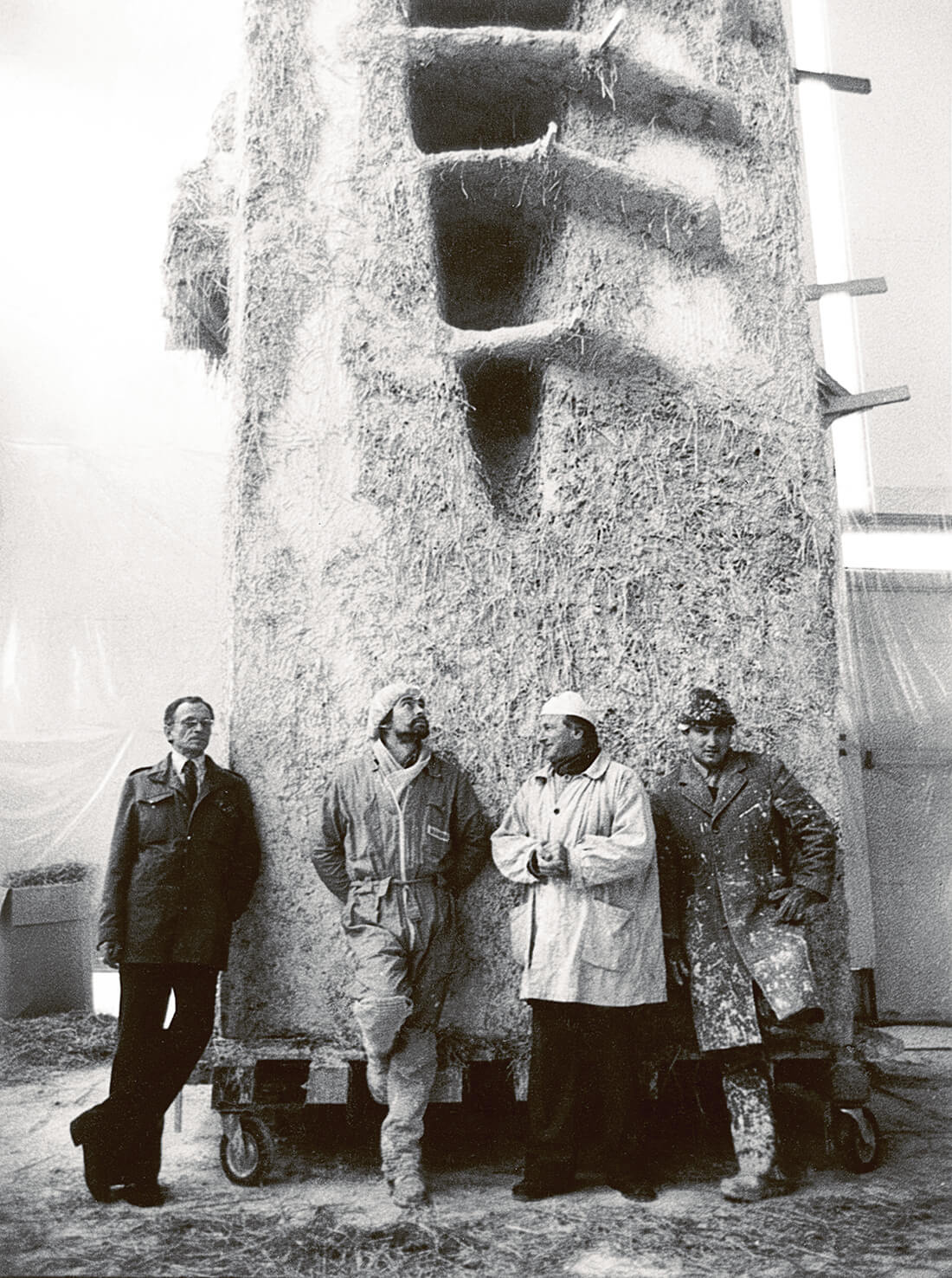 PERUŠKO BOGDANIĆ was born on October 24, 1949 in Stari Grad on Hvar. He has lived in Zagreb since 1955. In 1976, he graduated from the Academy of Fine Arts in Zagreb in sculpture in the class of professor Vjekoslav Rukljač. Until 1995, he worked as an independent artist, and that year he started working at the Academy of Fine Arts in Zagreb as an assistant, then became a full professor in 2012 he has been a full professor in a permanent position. He has been the dean of ALU since 2012 to 2014. From 2002 to 2021 he was the mentor and artistic director of the international student sculpture school Montraker in Vrsar.
In 1975, together with the sculptor Kuzma Kovačić and the painter Igor Rončević, he founded the gallery "Na Bankete" in Hvar, where he exhibited for the first time in 1976. To date, he has organized more than thirty solo exhibitions and participated in more than a hundred collective exhibitions in Croatia and the world. His sculptures were installed in Lokva, Okrugli pokret, 1982), Sisak (Without Riders, 1983, and Memorial to the fallen Croatian defenders, 1999), Zagreb (Return of the barbarians, 1986), Kostanjevica on Krka (Venice, 1988), Edinburgh (The face of the lost battle, 1989), Labin (The Dream of Cheops, 1989, and Journey of the Barbarian, 2001), Poreč (The First Heretic, 1995, and Statue of Rain, 2006), Bol (Mediterranska I, 2004) His works are exhibited in the collection of the Modern Gallery in Zagreb and Glyptoteka HAZU, as well as in numerous private exhibitions in the country and worldwide.
He has been awarded and decorated many times for his artistic and social involvement. The State Award "Vladimir Nazor" in 2016 the exhibition "Sculptor Bogdanić in synchronic reading" in the Art Gallery of Slavonski Brod is especially noteworthy. In 1994, he was awarded the Memorial of the Homeland War 1990-1992, and in 1997, the Order of Danica Hrvatska with the image of Marko Marulić for special services to Croatian culture.
In 2020, he was awarded the honorary title of professor emeritus at the University of Zagreb.
He lives and works in Zagreb.